Zowel door cliënten als door andere advocaten worden wij continu beoordeeld. Dat houdt ons scherp en daar zijn we ook trots op. En soms worden die advocaten ook opdrachtgevers. 

Cliënten beoordelen ons rechtstreeks of via de diverse toonaangevende organisaties die dergelijke onderzoeken uitvoeren. Die organisaties, zoals Legal500, Who's Who Legal, Best Lawyers en Chambers, doen ook expliciet onderzoek bij collega- advocaten in binnen- en buitenland.  
Interviewees describe the lawyers as "absolutely fantastic," noting that "what makes them good is their knowledge of business, legal knowledge and responsiveness," and adding: "They are absolutely my go-to people." Chambers 2021
---
What the team is known for (Chambers 2021)
Van Traa is the most complete legal service provider in the transport sector. It is one of the very few firms in the Netherlands, and is recognised as such in the market, with the expertise and experience to deal with legally complex issues in all aspects of transport law: including rail, road, multimodal, brown and blue water carriage; casualties; wet and dry shipping; logistics and forwarding; aviation; commodities and marine insurance. Following Van Traa's niche specialization, the firm also has a dedicated team of international trade specialists, mainly active in the trade of soft and hard commodities.

Impressive transportation practice, with a first-rate maritime offering complemented by significant aviation expertise. Noted experience in insurance and liability claims across the transport sector. Acts for cargo owners on international trade and logistics issues, such as cargo forwarding, recovery issues and warehousing. Regularly represents leading domestic and international shipping and logistics companies in maritime collisions, cargo damage cases and general average matters. Notable strength in aviation law, regularly assisting airline companies and insurance companies with litigation, including ground handler disputes, passenger claims and liability issues.
Chambers and Partners 2021:

[They are] "always solution-oriented and they can be tough when they need to be, which is very important."
"The approach of the firm is commercial and user-friendly, and the lawyers are client-focused."

Another client comments: "Van Traa is a very renowned firm with extensive knowledge and is a great partner to spar with."
Leading individuals
Robert Pessers specialises in high-profile contentious matters, including liability disputes and incident investigations. His clients include major airlines and their insurers. Also he acts for clients on product liability cases. He has a number of clients from the aviation industry and advises them on liability claims involving high-profile incidents. Pessers also assists with insurance policy agreements. He is "reliable and thoughtful" and "always has a good answer" on questions of aviation law.

Robert de Haan has significant expertise in maritime, road and rail matters. He focuses on insurance and liability disputes. Also he offers clients expertise in coverage and liability claims, often within the transport sector. He is a popular choice as counsel for underwriters on professional liability claims and occupational disease matters.
Jolien Kruit is well versed in a variety of shipping issues, including ship arrest, general average and cargo damage claims. A client describes her as "highly intellectual but also commercial and able to balance that really well."
Marc Van Maanen regularly represents logistics service providers, banks and insurers in contamination claims and liability disputes. He also advises on regulatory issues.
Vincent Pool is experienced in handling vessel arrests and cargo damage matters for road carriers and transport supply companies. A client describes him as "extremely charming and very intellectual."
---
Insurance
The insurance and liability team at Van Traa Advocaten acts for insurers and brokers in insurance, liability and personal injury cases. It is particularly experienced in high-profile accidents that have occurred in the Netherlands in recent years. It has also recently handled claims relating to natural disasters, personal and corporate fault, professional indemnity, and other contractual and tort law issues. The team is headed by Robert Pessers, who is an appointed mediator at the British Centre for Dispute Resolution (CEDR).
Transport
Van Traa Advocaten acts across the full range of contentious transport issues, acting for national and international clients including banks, insurers, logistics companies, airlines, and other transport service providers. The 'strong' and 'capable' team handles property arrests, insurance and damages disputes, contractual and employment issues, civil and criminal litigation, and cargo claims. Leendert van Hee heads up the practice, leading on shipping and logistics issues, while Richard Latten specialises in cargo-related matters. Managing partner Vincent Pool is a noted litigator and is active in road, rail, logistics, and cargo issues, and Robert Pessers takes the lead on aviation and insurance work. Jolien Kruit is noted for her expertise in maritime law.
Industry focus: Food
Van Traa Advocaten is well regarded for its transport and logistics expertise, and its international trade practice. It acts for national and international food business operators on logistics and storage, commodities trade, production and packaging, arbitration and insurance issues. Silvia Gawronski joined as associate partner from NautaDutilh and now heads the team alongside Marc van Maanen. Gawronski brings expertise in administrative procedures, regulation and enforcement. Van Maanen handles high-end litigation.
Read more about testimonials and key clients.
---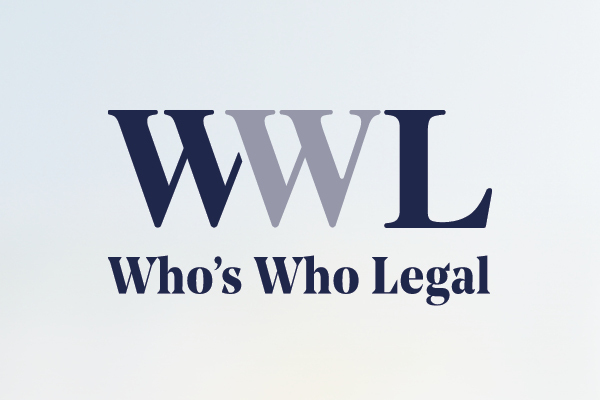 Who's Who Legal 2021:
The 2021 edition of WWL (Who's Who Legal) Transport contains 8 mentions of lawyers with Van Traa Advocaten across three different practice areas.
Nominees have been selected based on comprehensive, independent survey work with both counsel and practioners worldwide. Only specialists who have met independent international research criteria are listed. 
Clients are impressed by the firm's dependable service, describing the team as "very reliable." Further sources add that the team "act quickly and efficiently and in their clients' best interests."
---
De 2018-editie van 'Best Lawyers in the Netherlands' bevat negen vermeldingen voor Van Traa Advocaten in zes verschillende praktijkgebieden.
Vermelding in deze ranking is alleen mogelijk op basis van nominatie door klanten en andere advocaten. 

De volgende advocaten van Van Traa worden aanbevolen: