Zowel door cliënten als door andere advocaten worden wij continu beoordeeld. Dat houdt ons scherp en daar zijn we ook trots op. En soms worden die advocaten ook opdrachtgevers. 

Cliënten beoordelen ons rechtstreeks of via de diverse toonaangevende organisaties die dergelijke onderzoeken uitvoeren. Die organisaties, zoals Legal500, Who's Who Legal, Best Lawyers en Chambers, doen ook expliciet onderzoek bij collega advocaten in binnen- en buitenland.  
Client feedback "each member of the team has top-level expertise and this makes Van Traa a "one stop firm" for the transport and insurance industries" - Legal 500 2020
---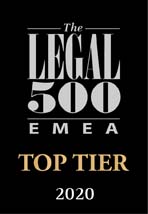 Insurance
The team at Van Traa Advocaten has 'a practical and commercial approach' to matters, focusing especially on insurance and complex liability cases within the transport and construction industries, and high-stakes personal injury claims. Robert de Haan carries out policy advisory work, as well as bringing 'a commercial approach to resolving all disputes', and has particular expertise in the marine sector. The key name to note for aviation claims is Robert Pessers. Practice head Robert Pessers also leads a team which is assisting all insurers handling claims, totalling over €50m, arising from a broken waterpipe leading to the complete evacuation of the VU Medical Centre.
Transport
Drawing on 'top-level expertise' and offering a 'pragmatic' approach, Van Traa Advocaten provides a comprehensive service covering all aspects of transport law. Head of the transport, shipping and logistics department and stand-out litigator Vincent Pool handled a number of complex, high-profile disputes in the sector in 2019, including representing a leading logistics service provider against a multimillion-dollar container demurrage and detention claim. Head of the aviation team Robert Pessers is advising Malaysia Airlines following the shooting down of flight MH17 over Ukraine in 2014. Robert de Haan, Jolien Kruit and Leendert van Hee are also key lawyers. Cargo specialist Richard Latten was a new arrival in 2020.
Read more about testimonials and key clients.
---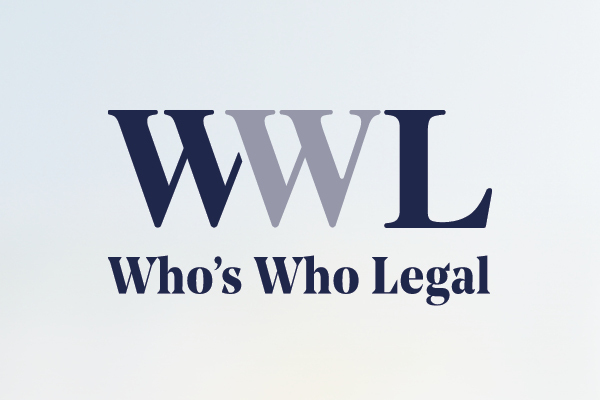 Who's Who Legal 2020:
The 2020 edition of WWL (Who's Who Legal) Transport contains 9 mentions of lawyers with Van Traa Advocaten across three different practice areas.
Nominees have been selected based on comprehensive, independent survey work with both counsel and practioners worldwide. Only specialists who have met independent international research criteria are listed. 
Clients are impressed by the firm's dependable service, describing the team as "very reliable." Further sources add that the team "act quickly and efficiently and in their clients' best interests."
---
What the team is known for (Chambers 2020)
Impressive transportation practice, with a first-rate maritime offering complemented by significant aviation expertise. Noted experience in insurance and liability claims across the transport sector. Acts for cargo owners on international trade and logistics issues, such as cargo forwarding, recovery issues and warehousing. Regularly represents leading domestic and international shipping and logistics companies in maritime collisions, cargo damage cases and general average matters. Notable strength in aviation law, regularly assisting airline companies and insurance companies with litigation, including ground handler disputes, passenger claims and liability issues.
Chambers and Partners 2020:

Interviewees describe the lawyers as "absolutely fantastic," noting that "what makes them good is their knowledge of business, legal knowledge and responsiveness," and adding: "They are absolutely my go-to people."

[they are] "always solution-oriented and they can be tough when they need to be, which is very important."
Leading individuals
Van Traa Advocaten's Robert Pessers is "reliable, thoughtful," and "always has a good answer" on questions of aviation law. He represents airlines and their insurers in a range of liability matters relating to passenger claims, as well as assisting with regulatory matters regarding innovative market entrants.
Vincent Pool has a strong practice acting on dry shipping matters, including collisions and cargo damages. He also acts on wet shipping cases relating to sunken vessels and general average.
Jolien Kruit receives praise for her impressive knowledge and broad scope of interest in the shipping space.  
---
De 2018 editie van 'Best Lawyers in the Netherlands' bevat negen vermeldingen voor Van Traa Advocaten in zes verschillende praktijkgebieden.
Vermelding in deze ranking is alleen mogelijk op basis van nominatie door klanten en andere advocaten. 

De volgende advocaten van Van Traa worden aanbevolen: