We are regularly reviewed by clients and fellow lawyers both domestically and abroad. This keeps us on our toes and it is something we are proud of. In some cases, fellow lawyers even become clients.
Clients provide us with feedback and reviews directly or through one of the various authoritative organisations that perform such surveys and analyse the capabilities of law firms and their lawyers across the world. These organisations, such as Legal500, Who is Who Legal, Best Lawyers and Chambers, also base their assessments on feedback and reviews they receive from fellow lawyers in the Netherlands and elsewhere in the world.
Client feedback "it is a leading team in the field when you look at the quality, knowledge, expertise and the level of practical assistance they offer." - Chambers and Partners 2019
What the team is known for (Chambers 2019)
Impressive transportation practice, with a first-rate maritime offering complemented by significant aviation expertise. Noted experience in insurance and liability claims across the transport sector. Acts for cargo owners on international trade and logistics issues, such as cargo forwarding, recovery issues and warehousing. Regularly represents leading domestic and international shipping and logistics companies in maritime collisions, cargo damage cases and general average matters. Notable strength in aviation law, regularly assisting airline companies and insurance companies with litigation, including ground handler disputes, passenger claims and liability issues.
Chambers and Partners 2019:

Interviewees are impressed by the department's sector expertise, enthusing that "they are second to none in the area of transportation, in terms of strength, depth and expertise." 
[it is] "a well-run, efficient and responsive firm."
Clients are impressed by the firm's dependable service, describing the team as "very reliable." Further sources add that the team "act quickly and efficiently and in their clients' best interests."
---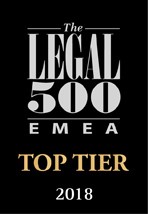 "Clients of 'peerless' transport and insurance boutique Van Traa Advocaten include [...] Malasia Airlines and Steinweg Handelsveem. Robert de Haan is 'outstanding in transport Insurance and carriage of goods law'. Robert Pessers 'always gets it right' and 'diligent' CMR and shipping specialist Vincent Pool is in 'high demand'. Leendert van Hee and Jolien Kruit are also recommended.
Our clients also give high praise to our expertise in cases concerning complex questions of liability:
"Van Traa Advocaten is particularly strong in high-end liability cases in the transport sector. Department head Robert Pessers is 'accurate, pleasant and thoroughly knowledgeable'"
---
The 2018 edition of the 'Best Lawyers in the Netherlands' contains nine mentions of lawyers with Van Traa Advocaten across six different practice areas.
Lawyers can only be mentioned in this ranking by being nominated by clients or by other lawyers.
The following lawyers with Van Traa come (highly) recommended: