We are regularly reviewed by clients and fellow lawyers both domestically and abroad. This keeps us on our toes and it is something we are proud of. In some cases, fellow lawyers even become clients.
Clients provide us with feedback and reviews directly or through one of the various authoritative organisations that perform such surveys and analyse the capabilities of law firms and their lawyers across the world. These organisations, such as Legal500, Who is Who Legal, Best Lawyers and Chambers, also base their assessments on feedback and reviews they receive from fellow lawyers in the Netherlands and elsewhere in the world.
A client appreciates that the the advice is straightforward and practical - you can actually do something about it. It's not just general advice to assess against your own business and cases." Chambers 2023
---
What the team is known for (Chambers 2023)
Van Traa maintains its position as one of the leading shipping law firms in the Netherlands. The team has notable experience in damages claims and liability mandates, including spillages and damage to undersea cables. The firm is particularly popular with clients from the logistics sector, advising on litigation regarding the contamination of goods during transport. Team members also have experience in matters such as the use of autonomous vehicles, damage to aircraft, and recourse and recovery proceedings. The team additionally advises on coverage disputes relating to product and professional liability, as well as environmental damage. It has further experience in PDBI and CAR policy matters and personal injury claims.
Work highlights: Van Traa represented FC Ajax in a liability dispute concerning a medical incident suffered by a player.
"The lawyers at Van Traa have a great amount of knowledge, and know how to handle complex matters."
[they are] "very technically proficient, with an excellent and comprehensive understanding of the law."
Another client states that "Their expertise is very strong and unquestionable."

Leading individuals
Robert Pessers advises clients from the aviation sector on collisions and claims for damages to hulls and engines. He also advises on matters arising from the COVID-19 pandemic, and assists clients with legislation designed to protect endangered species. He also acts for clients on coverage disputes involving product recalls, business interruption and property damage. A client finds it "a pleasure to work with Robert Pessers. He has a lot of knowledge, communicates easily and takes the lead in meetings when necessary." 
Robert de Haan has experience in maritime, road and rail matters. He advises on insurance and liability disputes and represents insurers in a range of mandates, including liability issues, construction all risk policies and business interruption claims. He often acts on matters relating to the transport and construction sectors.
Jolien Kruit advises clients on liability and damages claims, including for oil spills and damage to underwater cables. She also assists clients with general average claims and disputes over the contamination of goods. An interviewee enthuses that  "Jolien Kruit knows her law very well. She is very interested in commercial solutions and gets straight to the point. She is a guru in the market."
Marc Van Maanen represents clients in liability disputes and litigation concerning the contamination of transported goods. A client appreciates Marc Van Maanen for "his practical approach. He has a huge knowledge of our business."
Vincent Pool assists clients with contentious matters, including representing them in recourse proceedings and recovery disputes. He also advises clients on distribution agreements. A client states that "Vincent is on top of the game. Never has Vincent given me the wrong advice or taken a wrong road in litigation."
Leendert van Hee is particularly active in matters in the logistics sector, including representing clients in disputes concerning damaged goods. "Leendert is a very trustworthy adviser and very easy to work with. A real asset for the company."
---
Insurance
Isurance and complex liability matters are a core area of specialism at Van Traa Advocaten, which acts for the world's leading insurance companies and brokers, multinational corporates and state-owned enterprises. One of the main contacts at the firm is personal injury expert Derk-Jan van der Kolk, whose recent work included advice to Ajax Amsterdam. Van der Kolk is also acting for the largest agricultural insurance company in the Netherlands in claims arising from a thunderstorm. Robert de Haan primarily undertakes advisory work on issues such as cargo, logistics liability and events, among others. Robert Pessers leads the highly-regarded group, which also includes Peter Drion and Arian Lengton.
Transport
Rotterdam-based boutique firm Van Traa Advocaten handles a broad range of domestic and international matters in the rail, road, aviation, shipping and logistics sectors, among others. Practice head Leendert van Hee  has considerable experience in dry shipping, road transport and logistics matters, and acts for insurers and businesses. Vincent Pool handles litigation and advisory work, while Robert Pessers is recommended for contentious and regulatory matters. Jolien Kruit  focuses on dry shipping mandates.
Industry focus: Food
Experts in logistics, trade and insurance for the food industry, Van Traa Advocaten has 'a lot of experience with how to handle authorities'. The firm assists clients across the entire food supply chain, including companies engaged in the production, import and export to storage, transport, and distribution and trade of commodities to the final food products. Particular areas of strength for the practice are food safety, marketing and quality issues, as well as an increasing focus on organic food matters. International trade specialist Marc van Maanen co-leads the team with associate Silvia Gawronski, who focuses on administrative procedures, notably those related to food, consumer products and QHSE.


Read more about testimonials and key clients.
---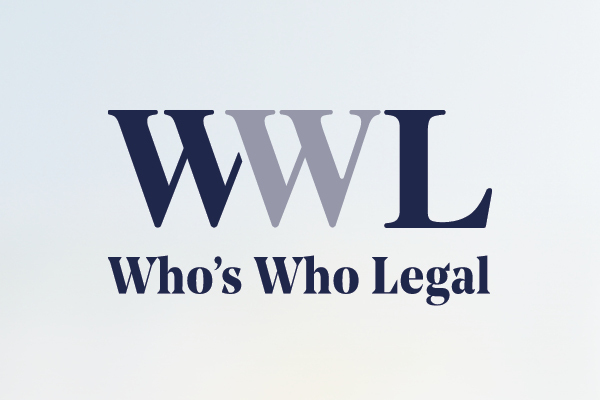 Who's Who Legal 2021:
The 2021 edition of WWL (Who's Who Legal) Transport contains 8 mentions of lawyers with Van Traa Advocaten across three different practice areas.
Nominees have been selected based on comprehensive, independent survey work with both counsel and practioners worldwide. Only specialists who have met independent international research criteria are listed. 
Clients are impressed by the firm's dependable service, describing the team as "very reliable." Further sources add that the team "act quickly and efficiently and in their clients' best interests."
---
The 2018 edition of the 'Best Lawyers in the Netherlands' contains nine mentions of lawyers with Van Traa Advocaten across six different practice areas.
Lawyers can only be mentioned in this ranking by being nominated by clients or by other lawyers.
The following lawyers with Van Traa come (highly) recommended: