Lawyer, Partner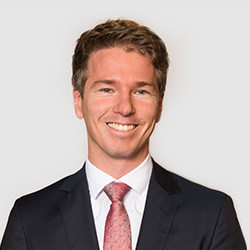 Leendert has been with Van Traa since 2009. He specialises in transport by road (CMR), logistics and transport by sea. Leendert runs a broad litigation and advice practice in the area of (international) cargo transport and logistics. He handles disputes regarding damages and liability, acts in seizures, advises and litigates about issues regarding property, retention rights and liens and is very experienced in drafting and negotiating logistics agreements.
Leendert mainly represents logistics service providers, insurers and insurance brokers. In Legal500, Leendert is praised for being 'quick and highly knowledgeable on the logistics industry'.
Leendert is a lecturer at the training institute NIBE-SVV. Leendert also acts as an arbiter and regularly publishes about current events in transport and insurance law magazines. Leendert is a regular writer for Weg & Wagen, the legal journal for the logistics practice.

Leendert is a member of the IBA (International Bar Association), the Dutch Transport Law Association (Nederlandse Vereniging voor Vervoerrecht (NVV)) and the Dutch Association for Transport Lawyers (Nederlandse Vereniging voor Vervoerrechtadvocaten (NVA)).
Praktijk

Transport & Logistics

Taal

Dutch, English