Lawyer, Associate Partner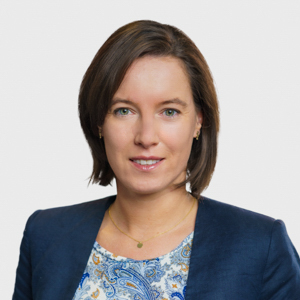 Silvia specialises in administrative (procedural) law. She was admitted to the Bar in 2011. She advises on topics regarding Quality, Health, Safety & Environment / (Q)HSE, varying from food- and product safety, in- and export, innovative products, to (storage and transport of) explosives, nuclear safety, waste, mining and hazardous materials. Her special interest lies with supervision & enforcement and (administrative) sanctioning.
Silvia regularly lectures and publishes on the interface of these topics and is the expert contributor to Escalex for the Netherlands (food law knowledge database). She is the author of the Kluwer Models for Environmental Law.
She represents national and international companies. Clients name her 'insightful and efficient' (Legal 500 (2017) - Food & Beverages). She has been ranked twice in the Best Young Law Professional Top-50.
Silvia graduated in Dutch Constitutional and Administrative Law on the role of the government in live threatening incidents (Leiden University, LL.M. with honours) and from Oxford University (M.Jur). During her studies she also studied at the Graduate School of Polish Law at the University of Warsaw and studied at the University of Siena. In 2016 she completed the renowned Grotius specialisation in Administrative Law next to her work.
Praktijk

International Trade

Taal

English, Dutch, Polish