Lawyer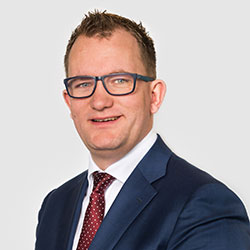 Nol joined Van Traa in 2017 before which he worked as a Claims Consultant Marine at an international insurance broker in Rotterdam and as a lawyer at a transport law firm. He also worked in the Offshore Department with one of the largest dredging companies in the world. 
Nol focuses primarily on maritime law within the Transport & Logistics practice group. He also deals with contract law and international trade.
He is a member of the Dutch Association for Transport Law (Nederlandse Vereniging voor Vervoerrecht (NVV)) and the Young Harbour Association (Jong Havenvereniging).  
Nol is an Associate Member of The Association of Average Adjusters. The Association is an association for and by Average Adjusters. Average Adjusters play a unique and highly skilled role in the international marine and insurance industries.
Praktijk

Transport & Logistics

Taal

Dutch, English