Lawyer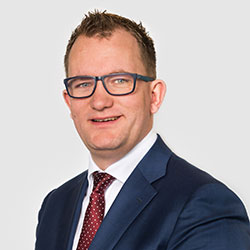 Nol joined Van Traa in 2017 before which he worked as a Claims Consultant Marine at an international insurance broker in Rotterdam and as a lawyer at a transport law firm. He also worked in the Offshore Department with one of the largest dredging companies in the world. 
Nol focuses primarily on maritime law within the Transport & Logistics practice group. He also deals with contract law and international trade.
He is a member of the Dutch Association for Transport Law (Nederlandse Vereniging voor Vervoerrecht (NVV)) and the Young Harbour Association (Jong Havenvereniging).  
Praktijk

Transport & Logistics

Taal

Dutch, English