Lawyer, Partner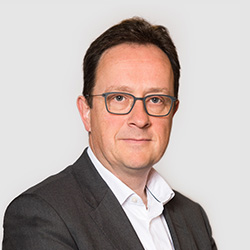 Robert started his career as a lawyer in 1992 and has been working at Van Traa since 1998. Since 2013, Robert is also a certified mediator (certified by the British Centre for Effective Dispute Resolution - CEDR).
Robert has built up a substantial aviation law practice at Van Traa. He represents various aviation companies and their insurers in liability cases. Robert is very experienced in aviation related calamities, such as aircraft accidents.
Who's Who Legal refers to him as the 'leading practitioner' in the aviation area. 
In addition, Robert advises and litigates on company liability, professional liability and insurance law issues. His clients are mostly national and international insurers and companies. Robert is known to be a strategic thinker and is recommended by his clients due to his thorough approach and perseverance.
Legal500 recomments Robert as 'leading individual'. Clients about Robert: 'Robert Pessers distinguishes himself by his knowledge of liability law, but also by his authority in the market. Practical advice and assistance without unnecessarily legalising an issue.'
He is also recommended by Chambers Europe, Transportation (2023 Edition): Robert advises clients from the aviation sector on collisions and claims for damages to hulls and engines. He also advises on matters arising from the COVID-19 pandemic, and assists clients with legislation designed to protect endangered species. He also acts for clients on coverage disputes involving product recalls, business interruption and property damage. A client finds it "a pleasure to work with Robert Pessers. He has a lot of knowledge, communicates easily and takes the lead in meetings when necessary." 
Robert is a member of the Dutch Co-Insurance Society (Nederlandse Co-Sociëteit) and the CausaRie Society (Sociëteit CausaRie).
Praktijk

Insurance & Liability

Taal

Dutch, English, French, German