Zowel door cliënten als door andere advocaten worden wij continu beoordeeld. Dat houdt ons scherp en daar zijn we ook trots op. En soms worden die advocaten ook opdrachtgevers. 

Cliënten beoordelen ons rechtstreeks of via de diverse toonaangevende organisaties die dergelijke onderzoeken uitvoeren. Die organisaties, zoals Legal500, Who is Who Legal, Best Lawyers en Chambers, doen ook expliciet onderzoek bij collega advocaten in binnen- en buitenland.  
Client feedback "it is a leading team in the field when you look at the quality, knowledge, expertise and the level of practical assistance they offer." - Chambers and Partners 2019
What the team is known for (Chambers 2019)
Impressive transportation practice, with a first-rate maritime offering complemented by significant aviation expertise. Noted experience in insurance and liability claims across the transport sector. Acts for cargo owners on international trade and logistics issues, such as cargo forwarding, recovery issues and warehousing. Regularly represents leading domestic and international shipping and logistics companies in maritime collisions, cargo damage cases and general average matters. Notable strength in aviation law, regularly assisting airline companies and insurance companies with litigation, including ground handler disputes, passenger claims and liability issues.
Chambers and Partners 2019:

Interviewees are impressed by the department's sector expertise, enthusing that "they are second to none in the area of transportation, in terms of strength, depth and expertise."

[it is] "a well-run, efficient and responsive firm."
Clients are impressed by the firm's dependable service, describing the team as "very reliable." Further sources add that the team "act quickly and efficiently and in their clients' best interests."
---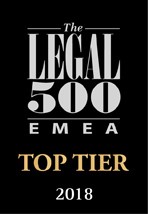 "Clients of 'peerless' transport and insurance boutique Van Traa Advocaten include [...] Malasia Airlines and Steinweg Handelsveem. Robert de Haan is 'outstanding in transport Insurance and carriage of goods law'. Robert Pessers 'always gets it right' and 'diligent' CMR and shipping specialist Vincent Pool is in 'high demand'. Leendert van Hee and Jolien Kruit are also recommended.
Onze cliënten roemen daarnaast onze expertise op het gebied van complexe  aansprakelijkheidszaken:
"Van Traa Advocaten is particularly strong in high-end liability cases in the transport sector. Department head Robert Pessers is 'accurate, pleasant and thoroughly knowledgeable'"
---
De 2018 editie van 'Best Lawyers in the Netherlands' bevat negen vermeldingen voor Van Traa Advocaten in zes verschillende praktijkgebieden.
Vermelding in deze ranking is alleen mogelijk op basis van nominatie door klanten en andere advocaten. 

De volgende advocaten van Van Traa worden aanbevolen: