Our clients receive clear, concise and concrete advice and, where necessary, decisive action. As a prominent market leader in the trade, transport and insurance sector, our services are specifically sought by national and international insurers, intermediaries, brokers, banks, transport and transshipment companies, airlines, trading houses, construction and contracting companies and shipping companies.Our clients describe us as hands-on, efficient and effective and think us a worthy advisor and good sparring partner.
Our clients describe us as pragmatic, efficient and effective and find us a valuable advisor and good sparring partner:
Client feedback suggests that the firm offers good value for money, with sources reporting that the team is "always cost-effective, which is very important for us
Interviewees are impressed by the department's sector expertise, enthusing that "they are second to none in the area of transportation, in terms of strength, depth and expertise." 

This commentator adds that it is "a well-run, efficient and responsive firm."
Clients are impressed by the firm's dependable service, describing the team as "very reliable." Further sources add that "they are always very quick and available for calls."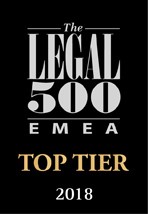 "Clients of 'peerless' transport and insurance boutique Van Traa Advocaten include [...] Malasia Airlines and Steinweg Handelsveem. Robert de Haan is 'outstanding in transport Insurance and carriage of goods law'. Robert Pessers 'always gets it right' and 'diligent' CMR and shipping specialist Vincent Pool is in 'high demand'. Leendert van Hee and Jolien Kruit are also recommended.